ZenTao IOS and Android App
2016-06-17 10:26:49
azalea
8989
Final Edition:tengfei De 2019-01-07 15:45:52
With ZenTao Pro App, you can check your projects at any time, including Todos, task management, bug tracking, and story management. It can also be checked and viewed even it is offline.
1. ZenTao app features
Todo: track personal todos on your mobile phone. Finish, edit, and create todos;
Product: view products in developing;
Story: view stories. Filter ReviewByMe stories and review/assign stories;
Project: view the progress of projects and the summary of bugs. Filter projects that I am responsible for and active ones. Start, postpone, or close a project;
Task: view task information. Track the status of a task, and filter AssignToMe tasks. Finish, assign, or edit a task;
Test: case, test task, and case library.
You can also check all history and add notes.
2. ZenTao IOS (IOS 8.0+)
Mobile APP only supports ZenTao Pro. Please confirm your IOS version is compatible with the ZenTao Pro. You can search for " ZenTao禅道 " in the App Store to install.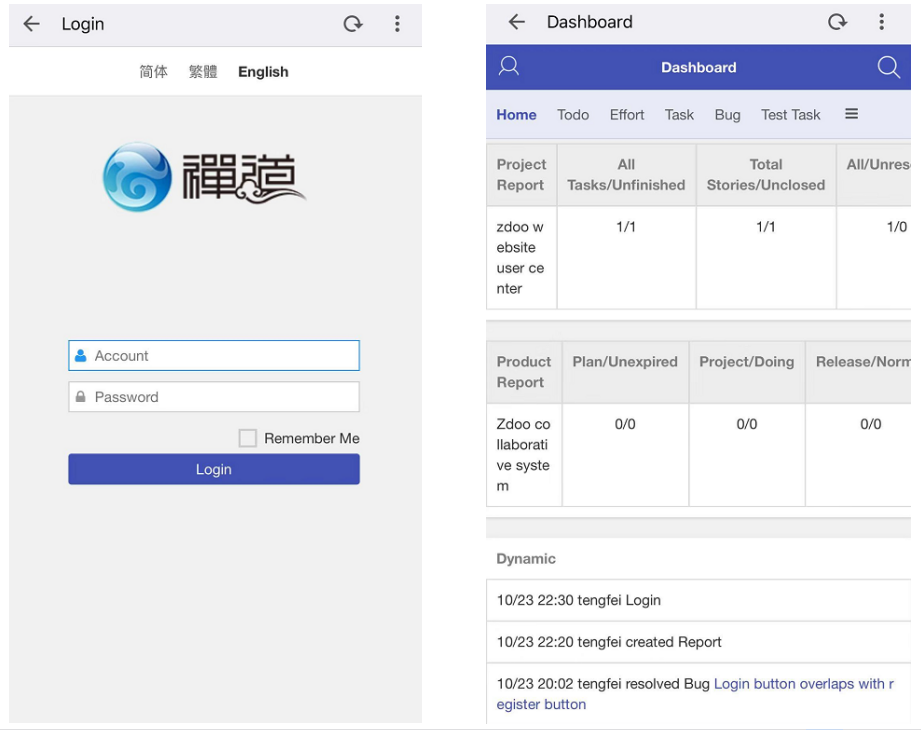 ZenTao IOS App
3. ZenTao Android(Andriod 4.2+)
Mobile APP is only for ZenTao professional version. Please make sure your Android version is compatible with the ZenTao Pro version.